Press Release
Renewable Energy Industry Leader Mark Gainsborough joins Husk Power Systems Board of Directors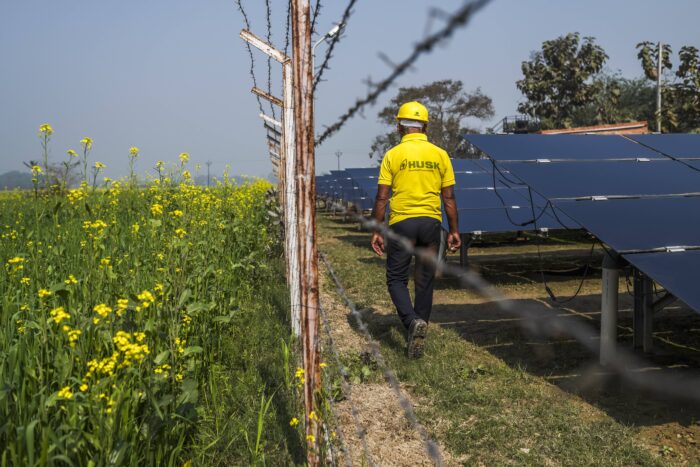 Fort Collins, CO, USA, 12 August 2020 — Today, Husk Power Systems (huskpowersystems.com), a leading rural power utility company operating minigrids in Asia and Africa, announced that global clean energy business leader Mark Gainsborough had joined the company's Board of Directors.
Mr. Gainsborough has 39 years of experience in the energy industry, most recently setting up and leading the New Energies business for Royal Dutch Shell. As Executive Vice President of New Energies, he made investments in many of the technologies and businesses that are needed to deliver a lower carbon energy system, from renewables and storage through to biofuels and hydrogen.
"We're honored to welcome Mark to the Husk Power Systems family," said Manoj Sinha, CEO and co-founder. "Mark is a passionate advocate of bringing clean energy to people who need it, and his deep knowledge and expertise will greatly contribute to Husk's vision of becoming the world's largest rural utility company providing 24/7, 100 percent renewable and affordable power."
Added Mr. Gainsborough: "I have seen first hand the difference Husk is making to the lives of the customers they serve in Asia and Africa. The minigrid sector is poised to rapidly scale. Husk already has one of the world's largest minigrid fleets, and I'm confident that their team, technology and business model will be at the forefront of the massive opportunity to provide energy services to the hundreds of millions of people who still live without electricity today."
Other members of the Husk Board of Directors include Brad Mattson, Gunilla Nilsson, Manoj Sinha, Karthik Chandrashekhar, and Loic de Fontaubert.
About Husk Power Systems
Husk is one of the world's leading distributed utilities. Founded in 2008, the company provides reliable power to rural communities and businesses, entirely from renewable energy sources – 24 hours a day, 7 days a week – at a price they can afford. It offers customers a flexible "pay-as-you-go" energy service, using a mobile-enabled smart metering system. It provides low-cost energy that matches the growing needs of our customers; for households, community services and productive uses. Its grid-compatible solution can be rolled out quickly and cost-effectively to support national electrification plans. Learn more at: huskpowersystems.com
Media contact: Manish Kapoor, manish_kapoor@huskpowersystems.com