Husk Power Systems Wins Two Asian Power Awards for Smart Grid Innovation and Dual Fuel Minigrids in India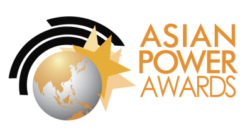 FORT COLLINS, 4 November 2021 — Today, Husk Power Systems (huskpowersystems.com), the rural clean energy services leader in Africa and Asia, was awarded two 2021 Asian Power Awards: Smart Grid Project of the Year – India, and a Silver Award for Best Dual Fuel Power Plant of the Year.
"We are deeply honored to receive not one, but two awards for our work in India," said Husk Power Systems India Country Director Saugata Datta. "The recognition is testament to the fact that decentralized renewable energy solutions, such as minigrids, are on the forefront of power sector innovation, and we share this award with the rural communities, businesses and households that we serve."
The Asian Power Awards, now in the 17th year, recognize ground-breaking projects and trailblazing initiatives in the power sector in Asia. Dubbed as the "Oscars of the power industry", the Asian Power Awards are the sector's most prestigious awards program.
"With the continuing climate crisis and growing demand for renewable energy, industries are shifting their focus on the development of a more sustainable business model. This paradigm shift has resulted in innovative solutions, and this year, the programme has awarded 54 outstanding power companies for their successful initiatives," the Awards organizers said in a statement.
The panel of judges for this year's nominations consisted of Mike Thomas, Partner at The Lantau Group; Wen Bin Lim, Director, Asia Pacific Renewable Sector Lead at KPMG Advisory; John Yeap, Partner at Pinsent Masons; Petteri Harkki at Regional Director for Asia at AFRY; and Gervasius Samosir, Partner at YCP Solidiance.
About Husk Power Systems
Founded in 2008, Husk Power Systems is the leading rural clean energy services company. Its smart and sustainable solutions accelerate access to clean, modern and affordable electricity in Africa and Asia and catalyze socio-economic development. Husk's customer-centric culture also matches the growing needs of households, businesses, and public institutions, while its grid-integratable solution supports national electrification plans. For more information, visit huskpowersystems.com
Media Inquiries
Email: media@huskpowersystems.com — WhatsApp: +34 684314268